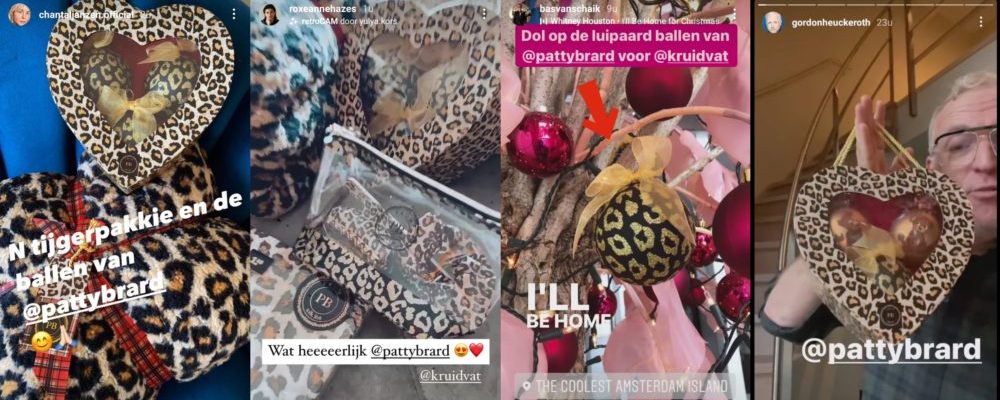 Eigen collectie Patty Brard x Kruidvat: From PB With Love
Televisiepersoonlijkheid en presentatrice Patty Brard heeft haar eigen 'From PB with Love' lijn gelanceerd in exclusieve samenwerking met Kruidvat. In februari 2020 startte dit met een voorjaarsschoonmaakcollectie en in november 2020 volgde een feestdagencollectie. De collecties bestonden uit verschillende producten, maar vooral het toiletpapier met panterprint was een gigantisch succes. Ter promotie van deze exclusieve producten hebben wij verschillende BN-ers en influencers een sneakpeak van de collectie toegestuurd.
De actie sloeg goed aan en de enthousiaste reacties waren niet aan te slepen. Onder andere Chantal Janzen, Roxeanne Hazes, Bastiaan van Schaik en Gordon hebben de producten laten zien op hun socialmedia.
ZO GEREGELD
Contact met BN-ers, influencers en media, samenstellen en versturen pakketten, rapporteren van socialmedia buzz.
IN OPDRACHT VAN
Patty Brard en Kruidvat